Pinnacle P1 Balanced Edition Audiophile In-Ear Earphones - Includes Balanced Cable and Adapter Set
Pinnacle P1 Balanced Edition Audiophile In-Ear Earphones - Includes Balanced Cable and Adapter Set
With its proprietary acoustic design and innovative zinc-alloy construction, the MEE audio Pinnacle P1 delivers a timeless combination of beauty and performance. The Balanced Edition integrates our high-fidelity silver-plated balanced audio cable and adapter set for compatibility with most balanced sources.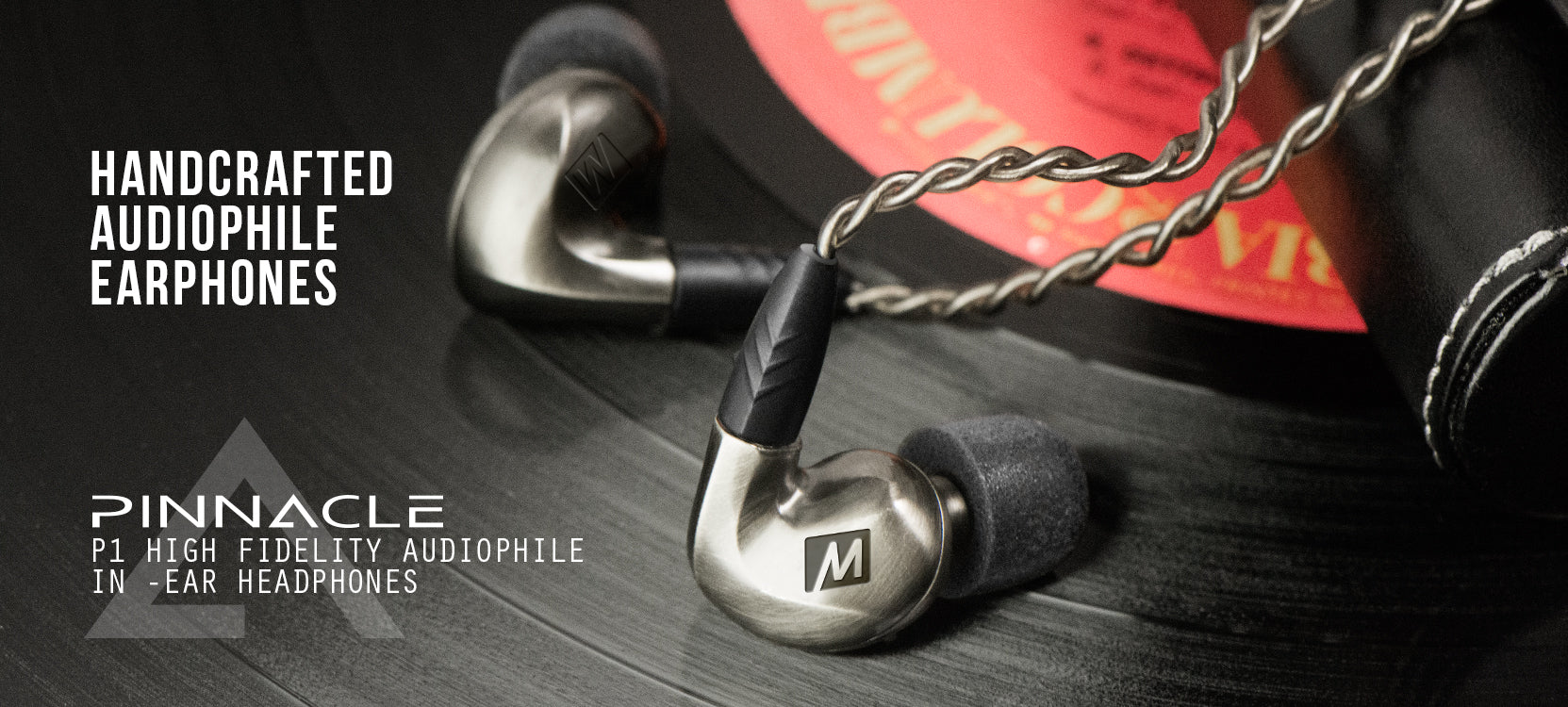 Balanced Audiophile In-Ear Headphones
Includes balanced cable with 2.5mm termination and adapter set for maximum compatibility with balanced and single-ended (stereo) devices.

Why Pinnacle?
Pinnacle is more than a name - it is a statement that identifies the P1 in-ear headphones as the result of two years of design, engineering, and refinement, the flagship of our critically acclaimed product line, and our highest-performing headphone ever. For years headphone fans all around the world have recognized MEE audio as one of the go-to brands for getting the most bang for your buck, and the Pinnacle stays true to the MEE brand by bringing serious value for money to high-end in-ear headphones.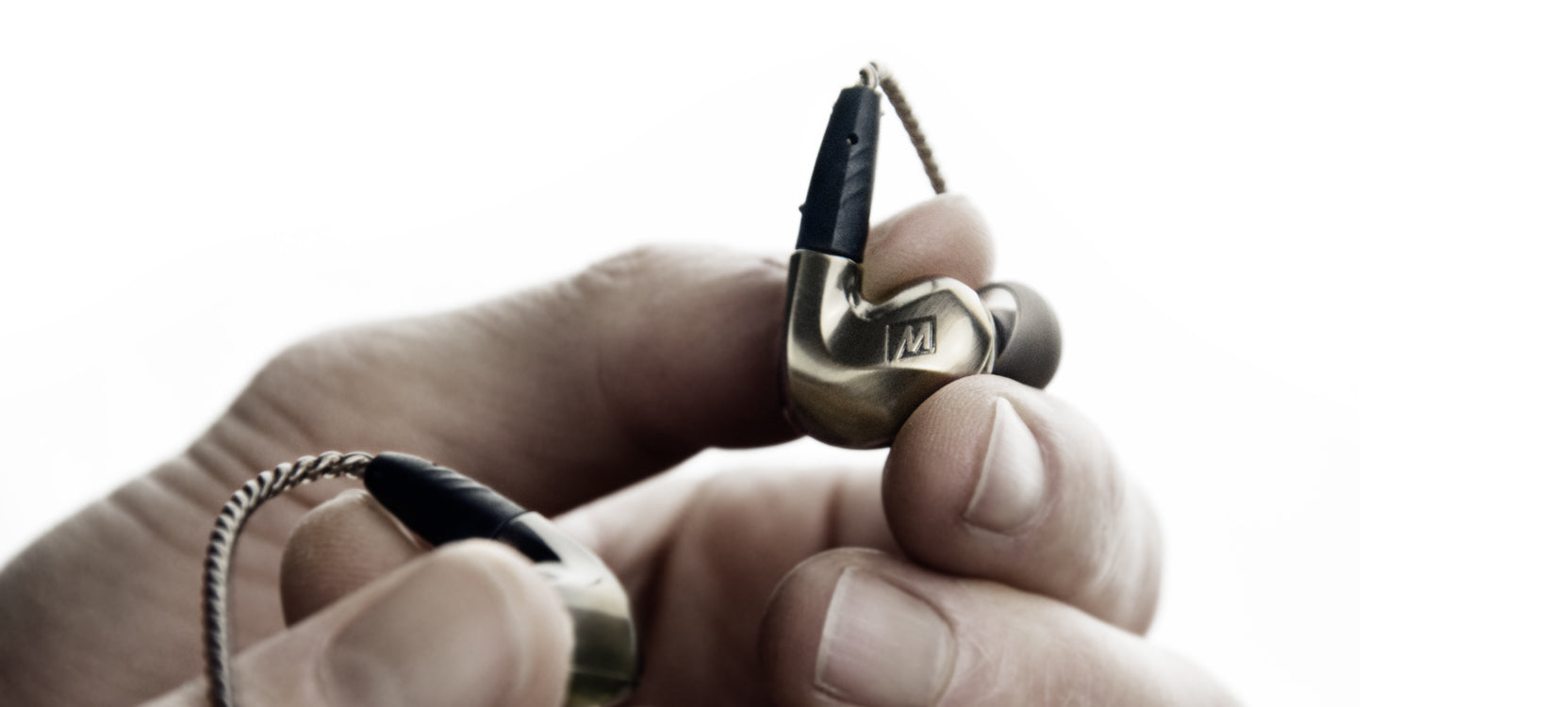 High Fidelity Sound
Top-tier audio performance was the primary goal of Pinnacle development from day one. To achieve our target frequency response, clarity, and resolution, the P1 utilizes an advanced high-impedance moving coil transducer and patented acoustic diffuser.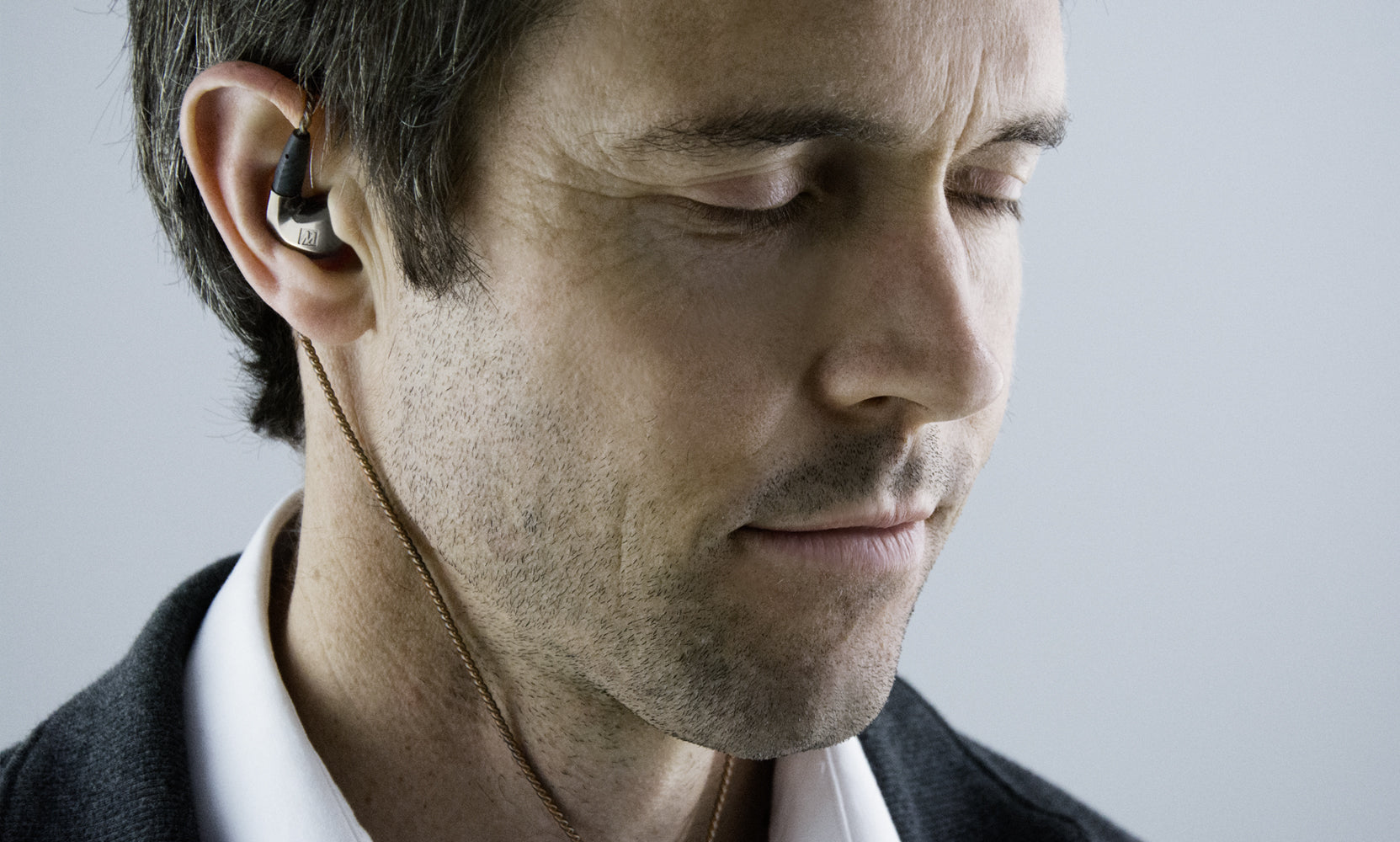 Tuning Philosophy
The Pinnacle P1 was engineered to deliver engaging, dynamic audio with great clarity and crisp detailing. The tuning target was developed by combining our past in-ear earphone experience with feedback from fans and critics to create a sound that is rich and musical, yet remains accurate to the source and makes audible the finest nuances in your music. The bass is impactful but never overwhelms the rest of the audio spectrum, so you won't have to strain to hear the details. Add the natural soundstage and excellent handling of spatial cues and the result is an unparalleled concert-in-your-head experience*.

* The superb sound quality and resolution of high-fidelity headphones are most audible when listening to recordings in CD (or better) quality. To experience the full potential of the P1, we recommend avoiding music that has undergone excessive dynamic range compression or been digitally compressed into low-bitrate formats.
Driver
The Pinnacle P1 utilizes a proprietary 10mm moving coil driver with 50Ω impedance to improve performance at the extremes of the frequency range**. The dynamic driver delivers a full-bodied bass note and slightly warm tonal character while retaining high levels of resolution and refinement. A copper-clad aluminum voice coil is used reduce the driver's moving mass, allowing for faster, more controlled driver movement and raising high frequency performance and resolution.

**While no special equipment is required to enjoy the Pinnacle P1, using a dedicated audio source or amplifier designed for higher-impedance headphones can further improve the listening experience.
Acoustic Diffuser
A proprietary sound chamber and damping scheme provide the best balance of treble extension and smooth-in-the-ear response. The P1's patented acoustic diffuser takes advantage of the directional nature of treble (high frequency) sound waves, forcing select frequencies to resonate before reaching the ear to ensure coherency and smoothness. This effectively improves the detailing and high-frequency extension of the P1 without adding harshness, resulting in treble that is extended and energetic, but also smooth for a more realistic sound with improved detail resolution and handling of spatial cues.

Built To Last
In addition to its timeless audio performance, the Pinnacle P1 is built to last. The earpieces are die-cast from a zinc alloy – a world's first for in-ear earphones – and hand-polished to provide a look and feel worthy of a flagship. Zinc alloy is more rigid and has better impact resistance than aluminum, yet offers significant weight savings compared to stainless steel, resulting in a less bulky feel in the ear.

For added longevity, the Pinnacle P1 utilizes detachable, user-replaceable cables with universal MMCX (micro-coaxial) connectors. Both of the included cables are braided for strength and tangle-resistance, and utilize heavy-duty L-shaped plugs.
High-Grade Balanced Cable
Featuring a fully-balanced 4-core construction with two silver-plated 99.99% pure copper conductors per channel, this cable ensure the richest detail retrieval and optimal performance with high-end audio systems
Improved Cable Construction
Improvements to our original silver-plated cable include an updated conductor composition for lower impedance, new plug and reinforced strain reliefs, and enhanced resistance to sweat and skin oils
Freedom to Switch Sources
Included adapter set ensures compatibility with the widest range of portable amps, DACs, and high-end audio players

HEADSET CABLE WITH MIC & REMOTE
Headset cable incorporates a high-quality inline microphone and remote, allowing seamless control of phone calls and music playback with compatible phones and tablets.
2-YEAR WARRANTY
The Pinnacle P1 is backed by a 2-year manufacturer warranty. For full warranty terms, see our warranty info page here.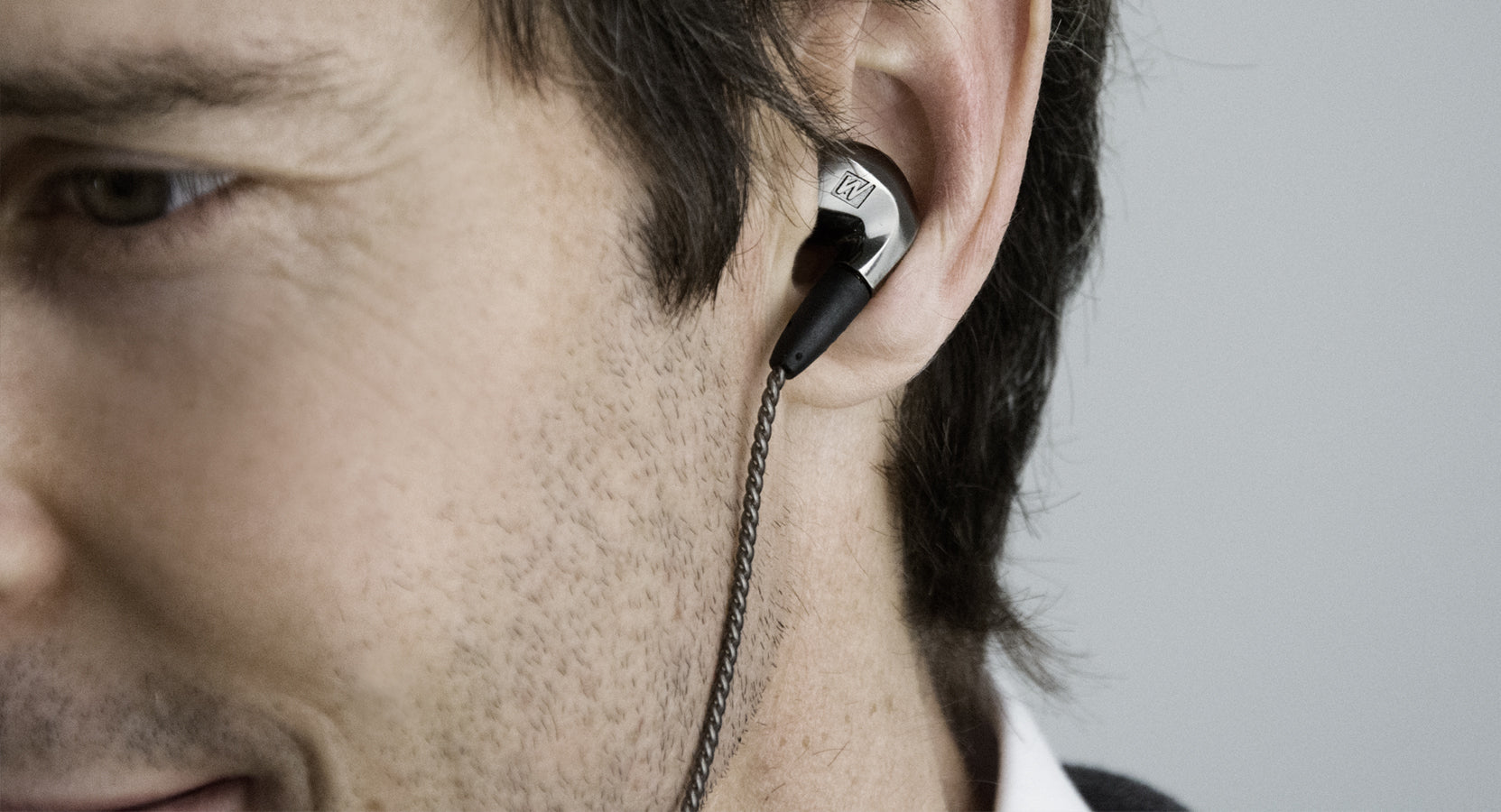 Superior Fit & Comfort
Designed for extended listening sessions, the Pinnacle P1 features an innovative ergonomic design that can be worn two different ways and fits all ears comfortably. The unique earpiece shape and off-angle nozzle are designed to be comfortable and secure when worn in the conventional manner while also providing the option for an over-the-ear musician fit with a quick swap of the left and right cable connectors. Routing the cables over-the-ear makes for a more secure and low-profile fit, keeps cables out of the way, and reduces cable noise (microphonics).
Sound-Isolating Design
The snug in-ear fit blocks outside noise, preventing interruptions and protecting your hearing by allowing lower-volume listening. Comply™ T-Series memory foam eartips are included to further increase noise isolation for a superior audio experience.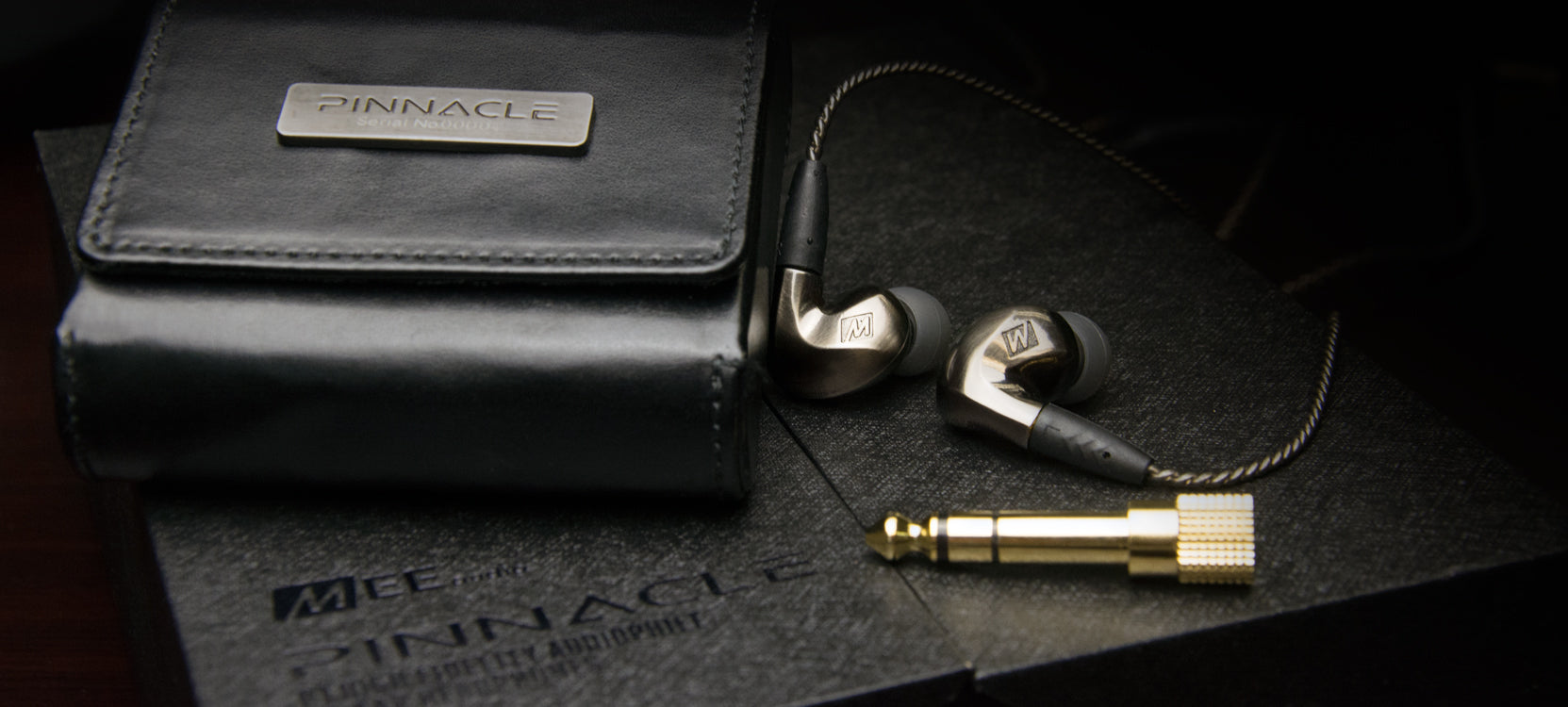 What's In the Box
Premium protective carrying case with magnetic closure
MMCX headset cable with microphone & remote
MMCX balanced audio cable with 2.5mm termination
3.5mm balanced adapter
4.4mm balanced adapter
3.5mm stereo (single-ended) adapter
1/4" (6.3mm) stereo adapter
Comply T-200 Premium Memory Foam eartips (3 pairs)
Silicone eartips (6 pairs)
Shirt clip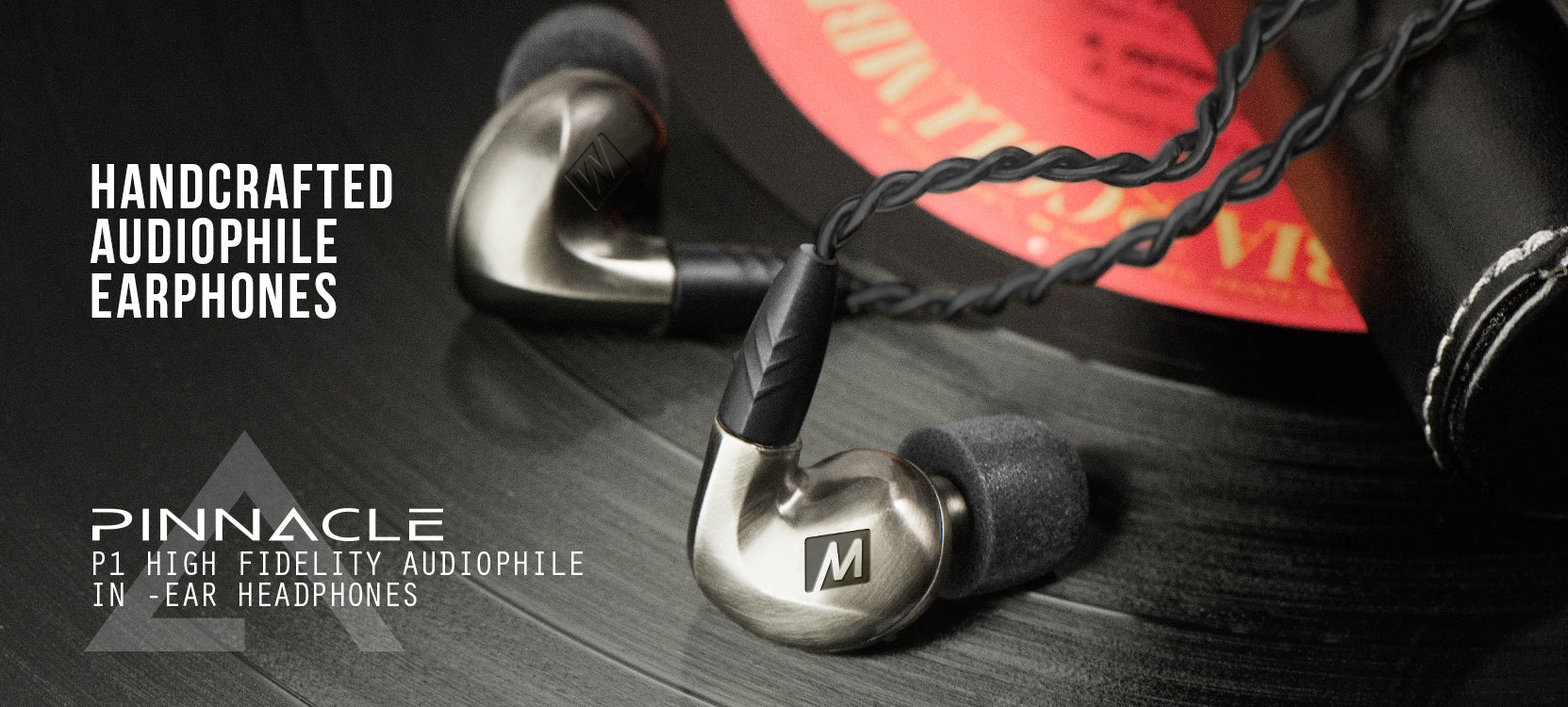 ---
What's in the Box
Premium protective carrying case with magnetic closure
MMCX headset cable with microphone & remote
MMCX balanced audio cable with 2.5mm termination
3.5mm balanced adapter
4.4mm balanced adapter
3.5mm stereo (single-ended) adapter
1/4" (6.3mm) stereo adapter
Comply T-200 Premium Memory Foam eartips (3 pairs)
Silicone eartips (6 pairs)
Shirt clip
---
Speaker Specifications
| | |
| --- | --- |
| driver type | moving coil (dynamic) with copper-clad aluminum voice coil |
| driver size | 10 mm |
| frequency response | 20 Hz to 20 kHz |
| impedance | 50 Ohms at 1 kHz |
| sensitivity | 96±3 dB (1mW at 1 kHz) |
---
Microphone Specifications
| | |
| --- | --- |
| directivity | omnidirectional |
| frequency response | 100 Hz to 5 kHz |
| sensitivity | -40dB± 3dB |
---
Product Details
| | |
| --- | --- |
| ear coupling | intraaural (in-ear) |
| cable length | 51 inches (130 cm), detachable |
| cable connectors | MMCX |
| cable plug | 3.5 mm, right angle |
| weight (without cable) | 0.4 oz (13 g) |
| weight | 1 oz (29 g) |
| included accessories | stereo audio cable, headset cable, shirt clip, silicone eartips (6 pairs), Comply foam eartips (3 pairs), ¼" adapter, carrying case |
---
Warranty
The Pinnacle is covered by a 2 year warranty. If you are not satisfied with your product, contact MEE audio to help resolve your issues.
---
Pinnacle P1 Product Manual
For information on troubleshooting, maintenance, and more please refer to the included Pinnacle user manual.
To view the manual in pdf format click here.
To save it to your computer, right click the link and select "Save Link As...".
---
Replacement Accessories
Lost an accessory and need a replacement? We got you covered.
Visit Pinnacle Accessories to see the full list of available accessories and replacement parts for the Pinnacle.
The Comply™ eartip sizes included with the Pinnacle are the T-200 (S/M/L). To purchase replacements or alternative options, visit complyfoam.com.