Matrix Cinema low latency Bluetooth wireless headphones with CinemaEAR audio enhancement for TV and other media (AF68-CMA)
Matrix Cinema low latency Bluetooth wireless headphones with CinemaEAR audio enhancement for TV and other media (AF68-CMA)
4th-generation Matrix headphones improve the Bluetooth headphone experience with movies, TV, and music using CinemaEAR, an advanced audio enhancement feature that gives users on-the-fly control of their audio experience with four hearing and sound enhancement modes.
Amplify your tv
MEE audio's 4th-generation Matrix headphones introduce a suite of innovations to improve the Bluetooth headphone experience with TV shows, movies, and other media.
Introducing CinemaEAR
CinemaEAR is an advanced audio enhancement feature that lets you switch between four different sound enhancement profiles at the touch of a button to tailor your listening experience to your media. CinemaEAR works with all Bluetooth devices to improve audio in movies, TV programs, sportscasts, audiobooks, and music.
Clear Voice Mode

Boosts speech clarity to make dialogue in movies and TV programs easier to hear over background sounds

Clear Voice Plus Mode

Additional enhancement to provide a greater boost in speech clarity and intelligibility

Dynamic Music Mode

Improves bass and treble response to make music sound more lively and exciting

Bass Boost Mode

Enhances bass response and depth to create more impact and immersion with movies and music
Hear Better
Hear dialogue more clearly with the push of a button – two pre-set "Clear Voice" modes go beyond simply adding volume with improved clarity and speech intelligibility, even at lower volumes, making vocals and dialogue easier to understand in movies, TV shows, and sportscasts.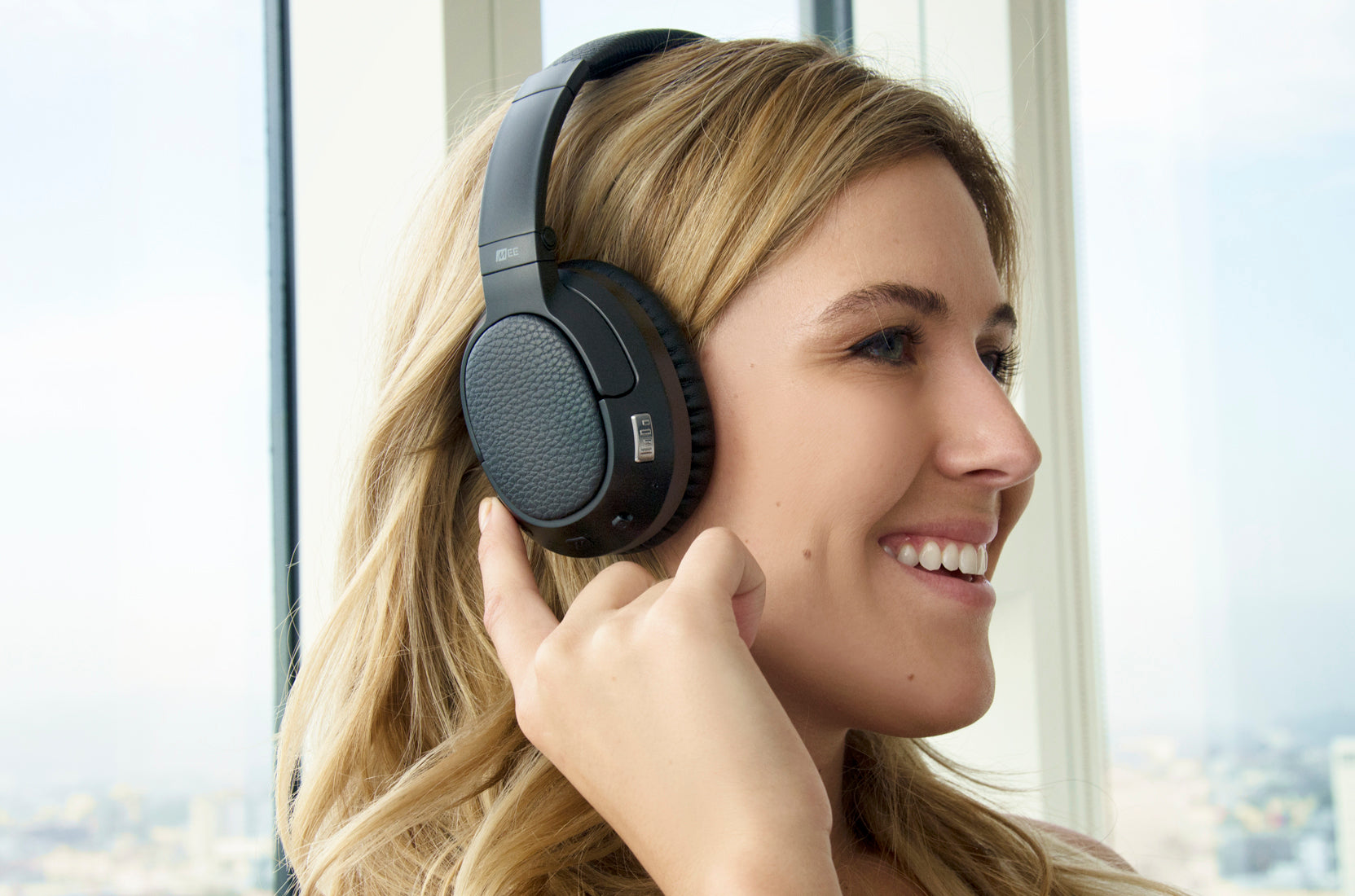 HD Wireless Sound
High-resolution 40mm drivers deliver clear speech and dynamic bass while Qualcomm® aptX™ technology provides high-resolution wireless audio streaming, ensuring the highest possible audio quality.
aptX Low Latency Technology
Qualcomm® aptX™ Low Latency codec minimizes wireless audio delay, improving lip-syncing in movies and TV shows with compatible devices.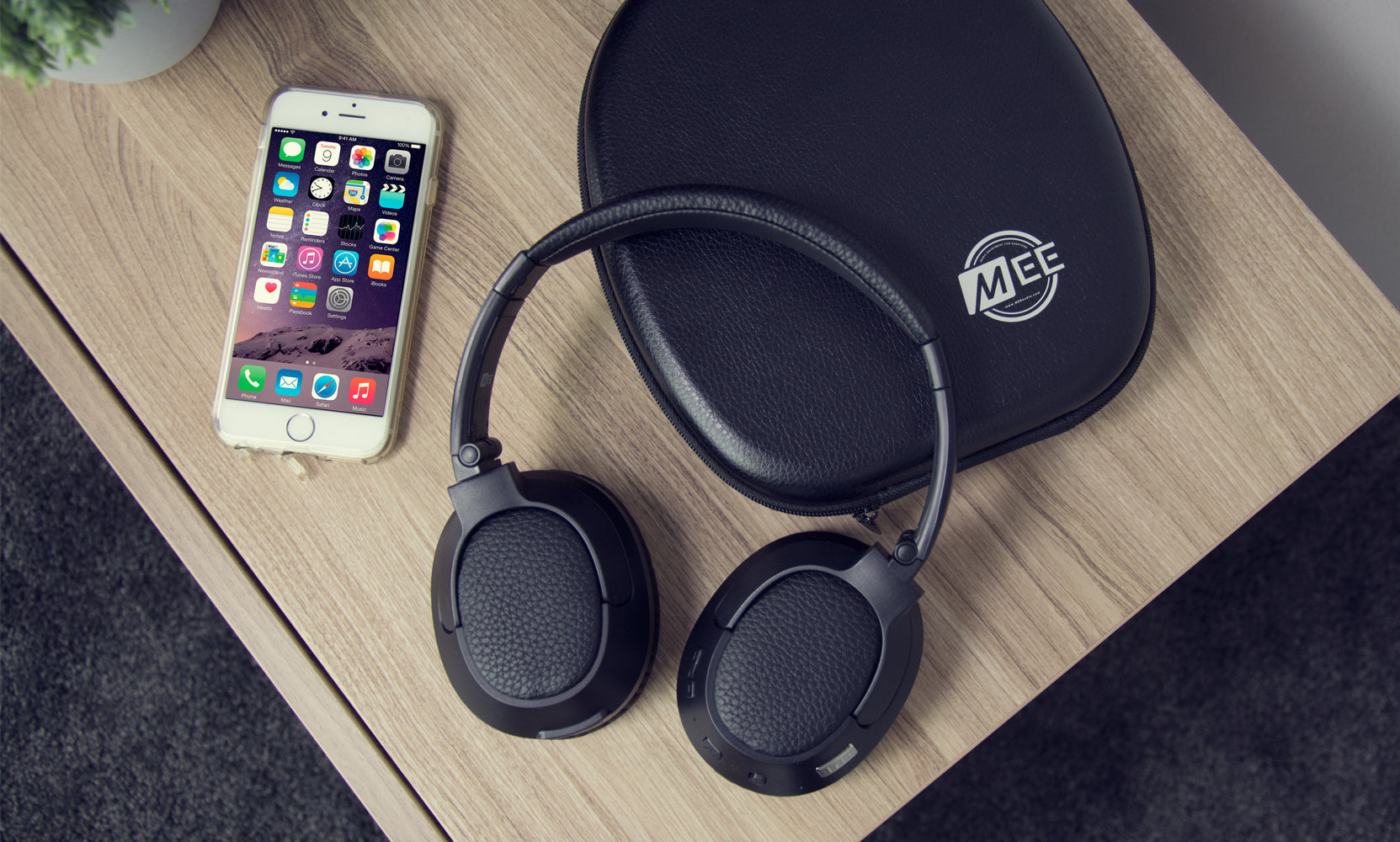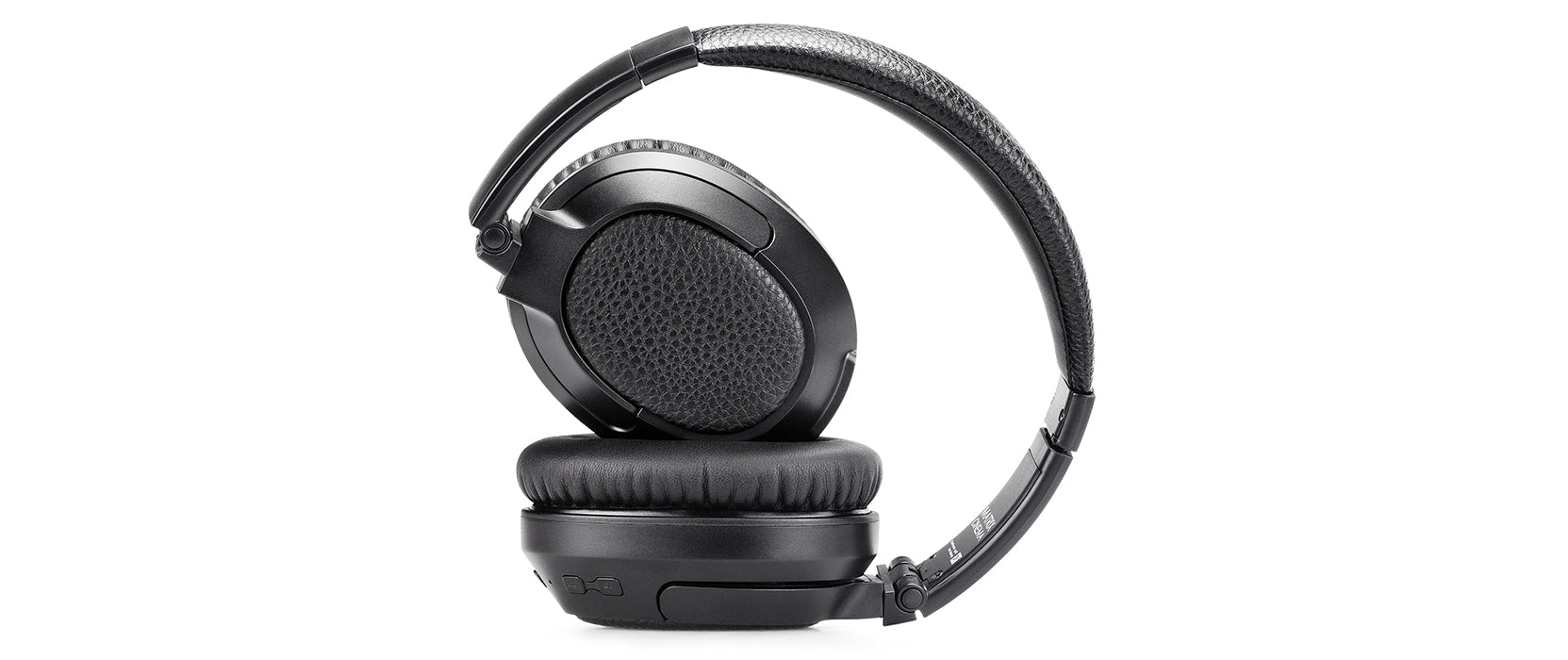 Binge On
The lightweight construction and over-ear fit of the Matrix Cinema provide all-day comfort while the ultra-soft memory foam pads reduce outside noise and keep others from hearing your media.
No Distractions
The Matrix Cinema's voice prompts and status notification lights can be disabled for uninterrupted viewing in low-light environments.
Built-in Headset
Integrated microphone and controls let you take calls and control music playback with phones and tablets. Multipoint functionality allows you to manage calls and media from two phones or tablets simultaneously.
All-Day Battery Life
Ultra-efficient Bluetooth 4.2 chipset provides up to 30 hours of talk time and 28 hours of media playback.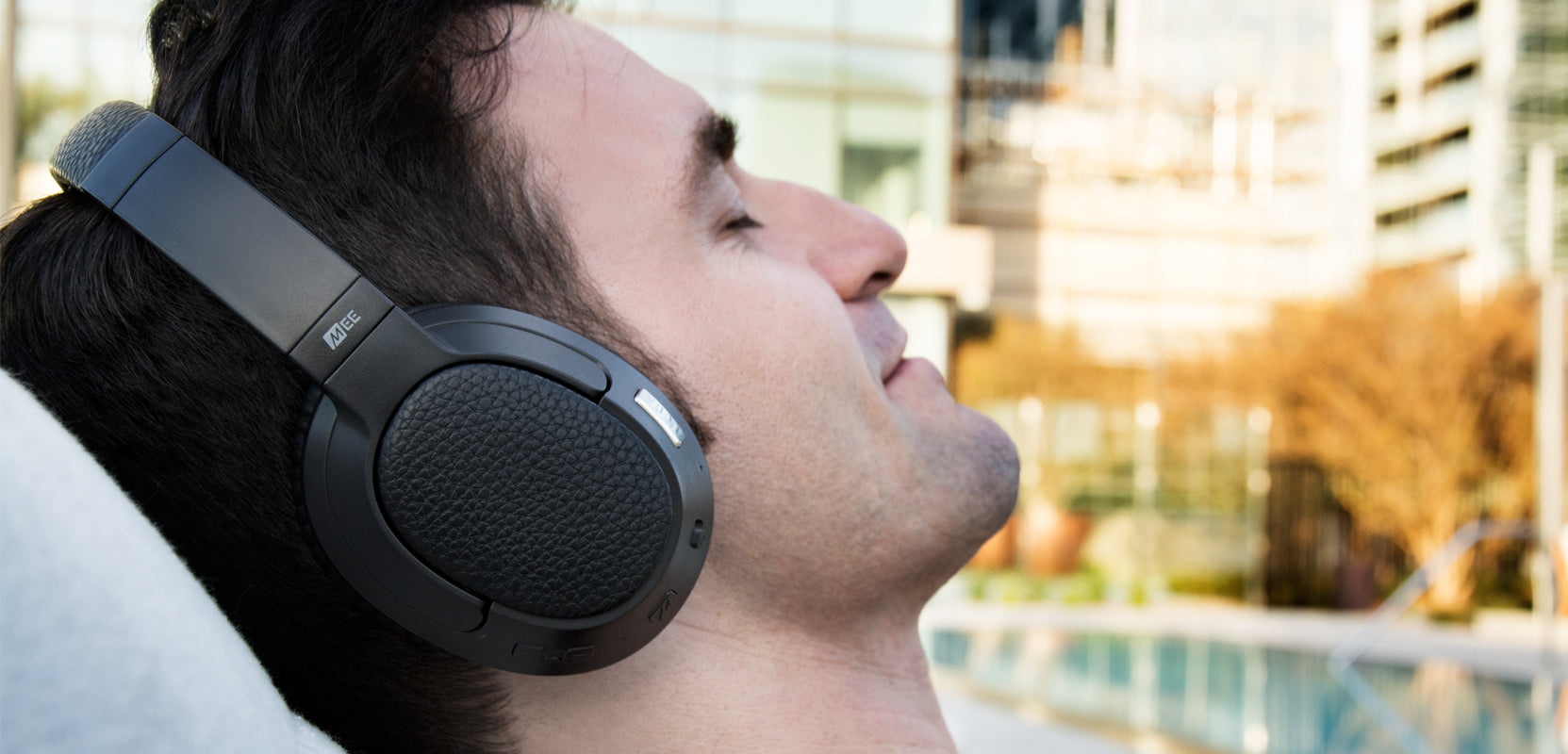 Ready to Travel
At the end of the day the Matrix Cinema folds flat into the included travel case for convenient storage and transport.
Cable Included
for In-Flight Use
The Matrix Cinema can be used as a wired headphone with the included 3.5mm stereo audio cable. This allows use when the battery is depleted and adds compatibility with devices that do not have Bluetooth, such as in-flight entertainment systems*.

*Note: audio enhancement features and Bluetooth controls will not work in wired mode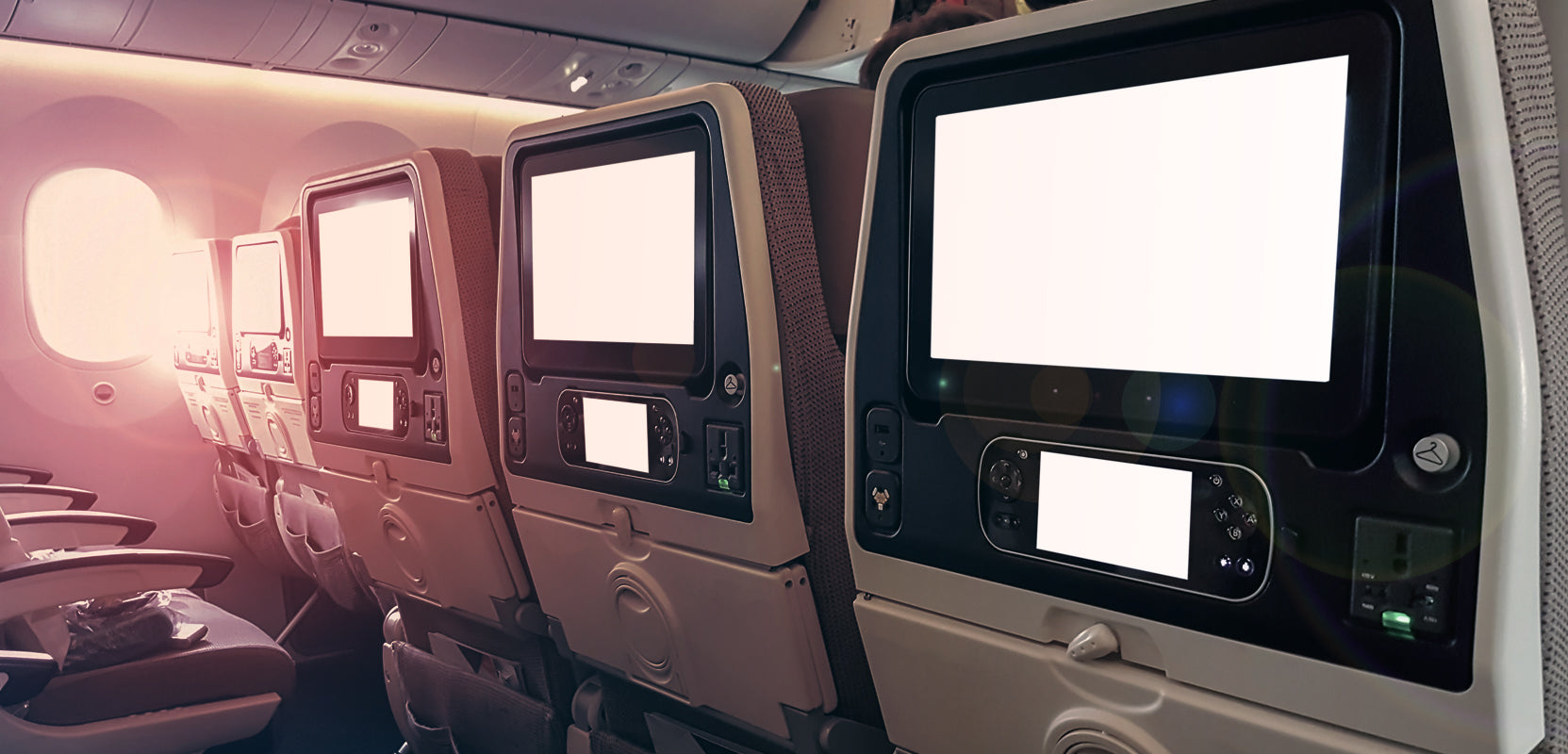 What's In the Box
Matrix Cinema Headphones
Premium protective carrying case
Micro-USB charging cable
Stereo audio cable
User manual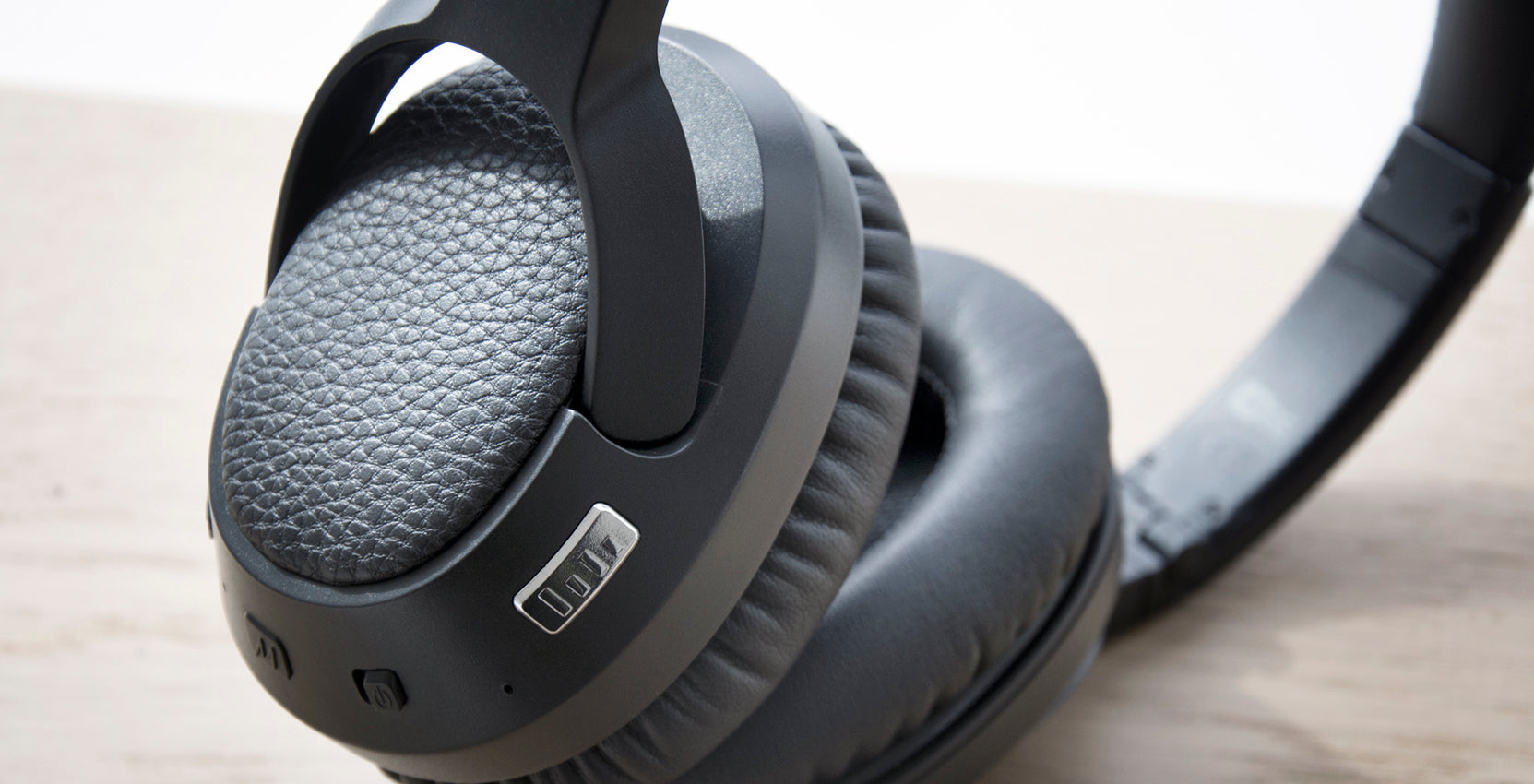 ---
What's in the Box
Matrix Cinema Headphones
Premium protective carrying case
Micro-USB charging cable
Stereo audio cable
User manual
---
Speaker Specifications
| | |
| --- | --- |
| driver size | 40 mm |
| frequency response | 20 Hz to 20 kHz |
| impedance | 32 Ohms at 1 kHz |
| sensitivity | 115±5 dB (1 mW at 1 kHz) |
---
Bluetooth Specifications
| | |
| --- | --- |
| Bluetooth version | 5.0 |
| operating range | 30ft (10m) |
| Bluetooth profiles supported | A2DP 1.2, HSP 1.2, HFP 1.5, AVRCP 1.4 |
| additional audio codecs supported | SBC, AAC, Qualcomm® aptX™, Qualcomm aptX Low Latency |
| Multipoint supported | Yes |
---
Battery Specifications
| | |
| --- | --- |
| battery type | built-in rechargeable battery Li-ion polymer 400mAh |
| music playback time | 28 hours |
| talk time | 30 hours |
| standby time | 1000 hours |
| charging time | 2 hours |
| charging connector type | micro-USB |
---
Microphone Specifications
| | |
| --- | --- |
| directivity | omnidirectional |
| frequency response | 100 Hz to 10 kHz |
| sensitivity | -36 dB± 3dB |
---
Product Details
| | |
| --- | --- |
| ear coupling | circumaural (over-ear) |
| cable length | 4.6 feet (1.4 m) |
| cable connector | 3.5mm |
| weight | 7.9 oz (225 g) |
| dimensions (folded) | 8 x 6.5 x 2 inches (20 x 17 x 5 cm) |
---
Warranty
The Matrix Cinema has a 1 year warranty. If you are not satisfied with your product, contact MEE audio to help resolve your issues.
---
Matrix Cinema Product Manual
For information on troubleshooting, pairing, connecting, maintenance, and more please refer to the Matrix Cinema user manual.

To view the manual in pdf format click here.
To save it to your computer, right click the link and select "Save Link As...".
Write Review
tv dialog

Posted by cider

Can hear dialog again ! 5 Star Review

Posted by cider

Really happy with purchase. Shipped fast. I mean everything was perfect. Plugged in to charge but they were already fully charged. Went through all the switches and they all worked as advertised. The hearing features really do work ! I Can hear dialog again! And it doesn't seem to sacrifice the rest of the audio. For critical music listening, I can't really say, do to my hearing loss. They are also comfortable. And as for the Latency ... I have none, they are right on. Overall I am happy I chose these. Ironically the only reason I checked their website was that I have been using their AIR-FI Jouney AF16 product for several years and extremely happy with them (unfortunately no longer available). This company seems to be a good value

good product but

Posted by Unknown

could use a couple more clicks on the volumne level

Works with Avantree Orbit transmitter

Posted by 2 Deaf People

Needed a second pair of aptx low latency headphones to go with my beloved Avantree Orbit transmitter so that my wife and I can both watch tv while the kids and grandkids are staying with us. These are one of the few that explicitly support it besides the Avantree ones. Have to say I am pleased with them so far - compared to the Avantree Audition Pro, they are more comfortable and feel more "premium". I like the sound modes and the power on/off switch. It may not seem like much but it saves a few seconds every time I want to turn them on and start using them. Downsides - none so far, really. Maybe the charging cable could be a little easier to plug in, I struggle less with the Avantree. Otherwise, so far so good.

Great sound, hinge breaks

Posted by Unknown

These are great headphones. The sound is magnificent. Most of all, the low latency really works to sync with tv voices. Also, the volume is more than enough compared to other sets. HOWEVER, the hinge is very fragile. My set broke the hinge just after the warranty. I did buy another ser and reinforced the hinge as soon as I got them. Enjoy

When comfort meets quality meets economy

Posted by Unknown

WOAHHHH. I love these headphones!! I've been wanting to purchase the Bose QC35 headphones for a while, but I could never justify spending $300+ for a set of headphones. My girlfriend actually told me about MEE audio a while back because she loves their M6 pro headphones. I decided to take a gamble and order the Matrix cinema (which is LITERALLY less than half the price of the QC35) and I LOVE THEM. I actually like the soft leather finish on the outer ear cups, which matches the case it comes with. It also includes an audio cable, I'm assuming for if your device doesn't have bluetooth.



Not going to lie .. I honestly didn't expect much from these headphones when I initially bought them, but after using them for a while I feel like it was a great purchase. The battery takes so long to drain, I went almost 2 weeks without charging them (moderate use here and there) and was surprised. They sit comfortably on my head and I walk around with them at home. I'm loving their CinemaEAR feature. My favorite is the bass boost, but I love the clear voice mode for when I'm watching Netflix on my computer.